Starting a Business from Scratch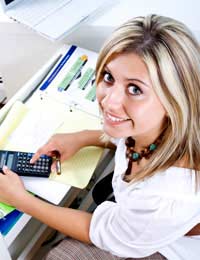 When starting a business from scratch whether it is in catering or any other business it is imperative that you know the product or service that you intend to trade in.
It is very easy to be tempted into a lifestyle or vocation that looks more tempting than your present occupation but if you should fail though lack of knowledge others may lose their livelihood apart from you.
Advice on Starting a Business
Assuming you have decided on the type of catering concern you will own when you start your business there are other major concerns that you must consider.
Business Advice
You can never have enough advice when first starting a business. Expert advice can be very expensive, look for your local Business Link agency and any other government agencies that are funded to help small business start up. These are the people who will be able to put you in the right direction to speak to those in the know. Your bank manager will also have useful contacts either in business management or amongst his customers who also have experience of starting a business.
Financing the Business
When starting a new business it is never a good idea to go in under-funded. To run out of money at a crucial stage of starting a new business could cause hardships. Make a business plan and before borrowing money or using your savings make sure you have accounted for every penny that will be needed to get the business up and running.
Also ensure that you have enough of a cash flow to cover at least three months (six would be better) rent, rates, lighting, heating and salaries and any other overheads in case your business is slow to start its turnover.
Your Family
The start up of any new business can be a very stress full time. If you have a family it can be doubly so. Your time will be taken up organising the new venture and your partner could be left alone for long periods without your help with the children. Make sure that your family are made part of all the developments as the business, whether it succeeds or fails will be a big part of their future.
Competition
Seek out any company that is in direct competition with you and see if you can recognise what makes them a success and what, if any, are their weaker points. Try not to make enemies of the other business as the time may come when you will need to work together to promote the area or assist each other in times of hardship. You will have to decide whether there is enough business in the area for two similar businesses.
Marketing
Marketing your business is a very important part of the starting up procedure. Do not rely on word of mouth or one advertisement in a telephone directory. Plan a launch of your business, perhaps with special offers and vouchers. If you have premises invite the local mayor to cut a ribbon and make sure the local press are present.
Enrol the help of family and friends to deliver leaflets and get in touch with local radio stations who may give you air time to talk about your new business and why you moved from your previous trade. Try to attract as much free publicity as possibly without breaking the law. Once you have started trading continue to seek advice on starting a business.
You might also like...