Sole Trader or Partner?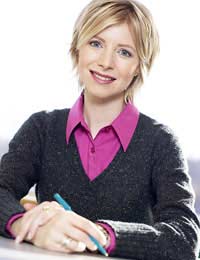 When starting up your catering business you will have to decide whether you wish to operate alone as a sole trader or take a trade partner and share the responsibility of owning a business.
Working Alone
As a sole trader you will carry the responsibility of the business on your own. You may well have staff that you can delegate work to but at the end of the day the buck stops with you. No doubt when setting up your catering business you envisaged a 'hands on' role but ultimately being the boss.
But, with the myriad of paperwork and other responsibilities you could well find yourself stuck behind a desk or on the telephone more than working in the preparation and serving of food as you had hoped.
Finding a Partner
A business partnership could be more than two people. Ideally your business partner would be your husband, wife or life partner. You would share the hopes and dreams of starting a business and be able to work together amicably side by side every day. Fine, if you can work with your partner this way but what if you can't?
Separation, divorce or a simple domestic argument could spoil the business and bring it crashing to its knees. So perhaps your business partner should be someone you know perhaps a work colleague who shares your interest in the business and your dreams of making the enterprise work.
Agreement
When starting a business with a partner of partners you need to have an agreement not just over the work load and responsibilities but also who has what percentage of shares in the business. This agreement should be drawn up legally just in case there are problems in the future.
Job Description
Ensure that all partners are aware of their job titles and what that job entails. There is nothing more unprofessional than company owners stepping on each other's toes and making a hash of decisions just because they did not discuss a project with each other. Our partner may want to be a 'hands on' partner where as you were under the impression he was to be an investment partner only.
Meetings
However little you feel that you have to discuss get into the habit of holding regular meetings with all the partners where current and future projects are discussed. Take minutes and make sure that each partner signs for a copy. This may sound rather formal but at the end of the day it could prove crucial to have documented proof of everybody's work duties in case of a problem.
Seek Advice
It helps to seek advice when starting up a business. There are many advice centres available to people setting up in business. They will be able to advise you on taking a partner whether it is an investment partner or a trade partner. You may also consider registering as a Limited Company to further protect yourself and your partner.
As a sole trader or a partner you could lose your home and other assets if a problem occurred, this is not possible with a Limited Company. For this you would need to name the company and the directors.
One of you would also have to be the company secretary. You would have to prepare returns for company house and pay corporation tax. It would be advisable to employ an accountant to carry out these tasks.
You might also like...