Buying an Existing Business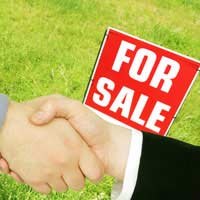 When thinking of starting your own catering business you may have the opportunity to purchase a business that is already established. This could be very appealing but careful thought should be made before parting with your money.
Why is the Business For Sale?
There seem to be stock answers when reading the blurb about a business that is for sale. Retirement and ill health are two that are used quite often. Although both are laudable reasons you should endeavour to seek out the reason just in case it is because the business is failing or perhaps the area where the business is situated is to be redeveloped or there is to be a large hike in the rent or rates.
Any advertisement that shows a business for sale will promote the plus side of the business and not mention the negatives. Another reason for falling turnover is that a better business has set up and is taking away the trade from the business. Ask yourself whether you can turn this failing business around or is it better to walk away.
Accounts
Ask to see a copy of the accounts over at least the previous three years. Not just the end of year balance sheet prepared by an accountant but the day to day accounts and receipts that are handled by the business owner. Take these away with you so that you can study them in your own time or with an accountant or somebody knowledgeable about the business world.
Look at the turnover – this is actual money taken – has it dropped over the years or increased. What about accounts held with suppliers, has the seller bounced cheques or been taken to court for late payments? This will give the business a bad credit rating and could influence your own trading should you decide to purchase the business.
These points could also give you the chance to negotiate a lower purchase price. Contact previous clients; ask them why they no longer trade with the business and if they would be prepared to return under a new owner.
Pay a Visit
If the business has a shop front, such as a sandwich bar, or delivers food to a pub or other establishment visit incognito and observe the standard of the food and service. Is it delivered on time? Can you see any negative vibes from the person accepting delivery? Perhaps purchase the food yourself, speak to customers to gain valuable feedback.
Work Experience
While negotiating the purchase turn up unannounced and work for a few hours with the present owner. This will give you an insight as to whether the story given to you about the business is really what is happening. This will also show you how the staff work and if you wish to take them on when you purchase the business.
You will be able to tell if the business has a good reputation or is dying on its feet. Even if the price is right and is a good business opportunity you do not want to purchase a business that you cannot build up because of its terrible reputation.
Stock as Valued
It is common, when buying a business, to pay for existing stock. Make sure you have checked this stock and that it is useable. There is no good in paying out money for stock that is out of date or of no value to your plans.
Staff
If you are expected to take on existing staff make sure you have a chance to interview them and watch them at work. Do not agree to take them on as part of the deal otherwise you will find yourself tied into contracts and not able to escape them without paying redundancy etc.
You might also like...