New Business Support Schemes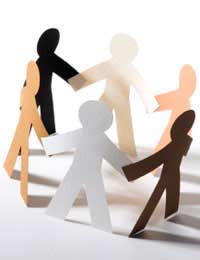 When thinking of starting your catering business there are business support schemes available that can guide you through the somewhat frightening pile of paperwork, legalities, finance and health and safety issues involved in a new business start up.
Advice
There are plenty of agencies who will offer support either when you are setting up your business or ongoing business development support in the months or years that follow.
The Young
The Princes Trust offer business support services and funding to those under the age of thirty. Their mentoring service helps the younger business owner through start up and beyond. Shell LiveWIRE are another organisation that assist 16 – 30 year olds in business start ups.
The Older Business Person
Prime are an agency that link with other organisation to give business support services to the over fifties. With redundancy being a major problem with those over the age of fifty business start up is a popular way forward for this age group. Prime offer business support and advice to this forward thinking age group.
Business Link
Business link are a UK wide agency that help and support new businesses and those already trading.
Regional and Rural agencies
There are many rural and regional support agencies that offer business development support for their own areas. Enquire at your local council for details of these organisations.
Finance
No doubt you are going to have to raise finance for your new business and it is possible to get business support to investigate this aspect of your plans. Start with the high street banks, most of them have a business start up package that offers a certain length of free banking, start up loans and other special deals.
Collect information from all the banks and carefully compare their offers before making a decision. Also, speak to business people to gauge their views on these banks. It is all well and good to have a low rate of interest or free banking but if you are faced with not being able to speak to someone in the UK about your account or can only pay in so much money each month without being charged it may well sway your decision as to who to bank with.
Green issues
With everybody jumping on the 'green issues' it may be that your catering business will be promoting the greener side of life. Perhaps you will trade in organic food or adopt an environmentally friendly approach to your service. It is now possible to employ an environmental consultant who will advise and support you through your business start up.
Exhibitions
With so many people now thinking of starting up their own businesses you will often see business start up exhibitions being advertised. Places such as Olympia and the Excel centre in London host these popular exhibitions for those looking for the various business support services that are available.
With seminars and experts to guide you in your plans to start your own catering business it is advisable to attend at least one business start up exhibition whilst you are making your plans.
You might also like...