Buying a Catering Franchise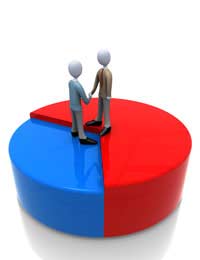 Another option when thinking of buying a business is to purchase a franchise. A franchise package can vary from seller to seller but basically consists of the authority to sell a particular item or service under licence from the owner of the company.
The seller will provide support and back up plus on-going advice and most likely stock as well. An example of successful franchise businesses are the well known burgers bars found in most high streets.
Choosing a Franchise
You would be surprised how many types of franchise there are in fact how many catering franchise there are. Many familiar national brands and corporate images are run as franchise business once you look into their set ups. If you are unsure of exactly what type of franchise to buy into then why not attend a franchise exhibition and see what is on offer?
Speak to the operators and get a feel for their businesses before making a decision and parting with your money. There are quite a few business franchise exhibitions around the country that are held at well known exhibition centre such as the NEC Birmingham, Olympia London, the Kent county Showground and also in Glasgow.
Funding
Once you have chosen your catering franchise you will have to pay for it. Many of the franchise operatives offer finance but also speak to your financial advisor and your bank manager as they could come up with a better deal or offer advice on your proposed purchase.
Advice
You will need to seek advice before purchasing your catering franchise. Government funded groups such as Business Link can help with your queries and also give advice on starting a business. Contact people who already own the business you are interested in as they may be able to tell you of a better business opportunity and point out the pitfalls.
The British Franchise Association will also have advice on purchasing a business franchise and will let you know if the company you are interested in joining are members of the association. Ask a solicitor conversant with business law to check over your contract and make sure that you are happy with the agreement before signing on the dotted line.
Training and Support
Remember that when you take on a business franchise you have to work to the company blueprint. Your hands could be tied if you feel the urge to spread your wings and act independently. You would have signed a legal document agreeing to be part of the corporate image so if this form of business is not quite right for you think again before signing on the dotted line.
Part of the business package that you purchase will include training for you and possibly your staff so that you are kept abreast of the corporate way of working. There should also be support either by one to one contact with an advisor or through a call centre so that you can obtain help if needed.
If you are nervous about starting a business and would feel alone doing this you will find that purchasing a business franchise is ideal for you as you will have support and guidance all the way from the franchisor.
Stock & vehicles
Depending on the type of franchise purchased you may find that you are given an area to cover or advertise in. You will find that all your stock must be purchased from the franchisor so that the corporate branding is the same as every other franchise within the company.
Also, if a vehicle is part of the deal it will be the same as every other vehicle in the corporation even down to the sign writing and the uniform of the person who is driving the vehicle.
You might also like...