Are You Business Minded or a Caterer?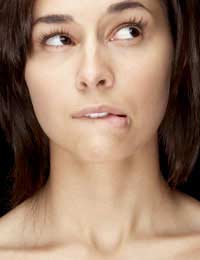 Many people who work in the catering industry dream of setting up their own business. If this is your own dream you must decide whether you have a business mind or are more suited to working as a caterer. Not everyone is suited to running a business and it may be too late to find you are not once you have invested your life savings.
Choice
Working in the catering industry can be very rewarding. To be able to feed people either as a daily undertaking or at a special event is a skill that not all of us have. It is very easy when working for an employer to imagine how you would improve his business. The day may come when you decide to dip your toes into the business world and armed with a business loan cross the line into business ownership.
Office
How would you feel going to work in an office rather than hands on work in the kitchen because ultimately this is what will happen when you run your own catering business. You will have to take on the responsibilities of the day to day management of the catering business even if you work alone many hours will be taken up with administration work – are you so keen now?
Advancement
Do not think that you have to move on in your job. If you entered the catering world because you loved the job then no one is forcing you to move into the business side. However, consider that catering is quite a strenuous job; will you be able to be on your feet for long hours when you are in your forties and fifties? By owning your own business you may be able to take a back seat in the day to day running of the company and enjoy your older years whilst still earning.
Partnership
If you are hell bent on wanting to be your own boss but need to stay in the kitchen then consider working with a business partner. He or she could run the business side of things and you could be in charge of the 'hands on' work which would keep you working in and around the kitchen. Remember to define the work of each business partner so that you do not fall out over work allocation.
Still Undecided?
If you are still undecided as to whether your heart is in catering rather than the business side of the company why not take a training course on running a small business? Not only would give this you valuable knowledge about the business side of catering but would help make your mind up as to whether you are prepared to be a business person or a caterer.
You would find out about finance, funding the business, how to do the accounts, how to cost out supplies plus tax, payroll and VAT. The business side also means putting on your suit and getting out in public to make contacts that will help the business survive and hopefully expand. Can you do this? Just remember to make the decision before you invest and not afterwards
You might also like...