Turning Your Business Plans into Reality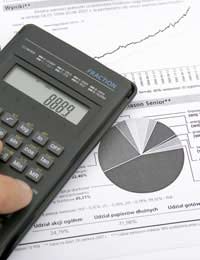 When starting out with your new catering business turning months of planning and dreams into reality can be both exciting and also a problem if you haven't put enough thought into them.
Business Plans
When you decide to start a catering business you should make detailed plans so that when the day comes that your business starts you know exactly what to spend on each item, where you are going to purchase stock, how your cash flow will work and how much money you need to borrow.
Your business plans should be that detailed and correct that if you suddenly vanished a stranger could get the business off the ground by just reading your instructions.
Bank Manager
Get to know your bank manager well, understand how your business account will work and how you will be hit with charges if anything should go wrong. Keep a note of these points and adhere to them otherwise your business will bleed money that is needed to buy stock and pay wages.
Also by knowing the bank manager if you have a problem you can go straight to him or her and not have to battle with a call centre in another country or junior staff with stock answers and little knowledge.
Business Idea
Any idea that you have for your business should be documented and filed so that it can be discussed with any relevant experts and implemented at the right time. If you see a photo that inspires a colour scheme for your restaurant or a sample of tableware make sure you find the supplier so that when you have the keys to your premises or your first order for outside catering you will know where to find the stock or decorations and will not be held up.
Once you are paying rent you need to be working to produce an income not going back over details that should have been researched and sourced weeks before.
Finance
Your finance arrangements should be in position ready to pay your key money or deposit on property as soon as possible. In fact you should have made financial arrangement very early in your business plans; in fact you should have been aware of where your finance was coming from the moment after you thought of starting a business.
Promotion & PR
Part of your business plan should have been how you were going to promote, market and let the world know about your unique business the moment the door is opened. So, once you have a start date implement pour PR plans, get the local press to know about your existence and start to promote your business. It is too late to think about publicity when you are up and running and wondering where the first customer is coming from.
With careful planning and by sticking to your business plans the early days after starting a business will run smooth and be relevantly trouble free. Do not divert from your business plans and do not be swayed by opinions from family, friends and neighbours.
You might also like...