Launching a Business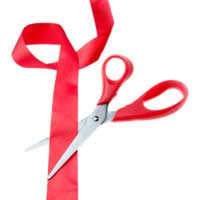 When launching your business it should be done with as much publicity as possible.
Plan
When you start a business plan for a launch date so that the whole world, if not the locality you trade in, is aware of your existence. It may be that you are already trading but still have a specific date and celebrate the fact that you have a brilliant new business that is going to make to a top entrepreneur and a millionaire!
Party
Have a launch party at your business venue and invite as many people as possible who will be able to promote your business and further your career in your chosen trade. By inviting local personage such as the Mayor and other council officials you will be networking with people who can help if you should need to expand at a later date and will give you a foothold in local business circles.
The Press
Invite the local press to your business launch. Send the editors of your local newspapers an invitation and a profile about your company. If they are not able to cover your event they will at least have something about your company to fill a column or two in the next week's issue.
Press Pack
Have an information pack about your business available for the press and interested parties. This will give information about your business and the people behind it. This is not to be mistaken for your brochure that is available to customers. A press pack is essential for anyone who has plans to start a business. It gives the right information about you and your company.
Goodie Bags
When you hold your launch event have a goodie bag available for every person attending. Within the bag have information about your business plus a few nice items for the guest to take away with them. This could be some samples of your food such as cake and savouries plus a voucher and other interesting items.
People who work in public relations and the press expect to have a goodie bag given to them after any event. If you are planning your business launch on a budget just have bags for members of the press and not every person present.
Public Relations
If you have an adequate budget employ the services of a public relations company who will promote your business and improve your corporate image. This of course will be costly but if you are far too busy to be able to promote your business yourself then they are vital to your company's development.
Clients
Invite potential clients to your launch as it will be a perfect opportunity to promote your business and give you the chance to sign them up for possible corporate events in the future.
Celebrity
If possible have a celebrity attend your launch. There are agencies that can provide such people even if they are look a likes rather than the actual celebrity. Call in favours from friends and family who may know some minor celebrity or sports person who is able to attend your launch.
Don't forget that if they know that the press will be present quite often they will attend a launch just to promote themselves or promote a charity they work for.
You might also like...