Do It Yourself PR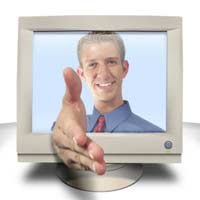 PR or Public Relations to the uninitiated, seems to be something that no company can live without these days. Your business like any other will need a person or indeed a company to represent them in the public eye. However these services are not cheap so perhaps PR something you could do yourself?
What is PR?
Public Relations is the practice of representing a company and protecting their public face so that they always have the right image for their products or service. A public relation agency will safeguard your reputation and make sure that the right sorts of people are aware of your company and what you can offer.
The Media
A big part of a PR agencies job is to be in touch with the media (TV, radio, the press) and make sure that your company is known. They will promote everything you so that with luck you will be featured in the press or on TV as much as possible. The higher your public image the higher your turnover.
Specialism
Some PR agencies specialise in certain types of business. This can be because the owner or staff has worked within that aspect of business and know the business inside out. They are able to use their PR skills to promote every aspect of the company to the best of their ability. They will be able to contact journalists who specialise in writing about your type of business and do their utmost to get them to give your company as much publicity as possible. They will issue regular press releases and arrange for interested parties to see your business in order to give it full coverage.
Can You Do This?
Do you have time in your busy day to carry out PR for your own company? Do you have contacts within the media world to promote your company or would you be floundering in this respect? You may consider it an added expense to hire a PR agency to represent your business but there are cheaper ways to do this if you do not want to take on the task yourself.
Staff
You may have a member of staff that has a flair for publicising your business, see if they could be sent on a course to improve their PR skills and then make full use of them in your company. This could be done by organising open days to display your company's wares or services. By inviting members of the press and supplying them with information, plying them with food and drink and possibly a nice goody bag to take away with them, they will think of your company in the future when they need to write about your type of business.
Event PR
Perhaps you only need PR work done when you arrange events in which case make part of the remit of your function manager's job description to be an event PR as well. Many function managers are aware of how PR works and as such will have no problem in including event PR into their daily duties.
You might also like...