Create a Business Website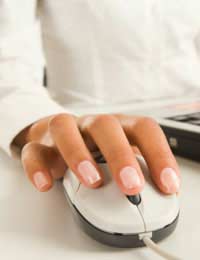 Whatever type of business you own a website will promote your company and improve communications with your clients.
What is a Website?
With many people now relying on their computer and to research all parts of their lives on the World Wide Web a website is important to the business owner. A website enables any interested person to look into your company read about it and book your services all from the comfort of their own homes. Research into any aspect of human life is now a lot easier thanks to the home computer.
Business Website Development
Business website development is imperative to the growth of your business. Creating a website for your business does not cost a lot of money and should be near the top of the list when forming your business. As long as you have a few pages that show what you offer your clients and how they can contact you it will show that you have a presence on the Internet. Your small business website can be developed at a later date.
How to Start
There are several ways to create a website for your business. The easiest, although the costliest way, to have a website created, is to hire a person who is expert in business website development. He will study your company and design a website that has bespoke pages suitable for your trade. This person will update your pages when necessary and ensure that your presence on the World Wide Web is at the optimum place to attract new clientele.
The cheaper option is to create your own website from a package that can cost just a few pounds. These packages are becoming increasingly popular as a way to for a small business website to promote itself. When your company becomes larger it will be possible to employ a person to work on all computer matters and create a website suitable for your trade.
Testimonials
Business website development should include space for testimonials from satisfied customers. This is a page where you can display comments made by your customers about their satisfaction with your services. These comments should be taken for letters, cards and emails after the event.
They should not be made up nor requested but should be a natural testament to your excellent business service. If possible why not scan the card or part of the letter you wish to quote so that the customer's exact words can be seen.
Photographic Record
Either take photographs or ask for copies of photographs taken at the event that you have catered for. This will show your business and how you operate. Use photographs with happy faces of people enjoying themselves. Make sure that your customers are aware that their event will be shown on your website.
Prices
Ultimately all aspects of your business should be shown on your business website. This should include terms and conditions what you offer and your price structure. Some business owners are not sure about showing prices as this makes their business known to their competitors.
However assume that you are someone wishing to book a caterer online. If you cannot see prices or all the information you are likely to go to another company that have a better website and book with them instead.
Contact
Remember to put a contact page on your small business website where potential customers can contact you either by telephone, post or email. If a customer should contact you remember to reply as speedily as possible before someone else beats you to signing them up.
You might also like...