Your Next Venture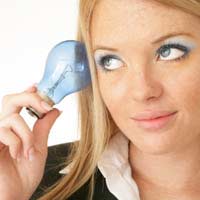 So, you started your catering business and have made a success of it but what are you going to do next? Stay as you are with the one business or move on to pastures new?
A New Venture
So what will be your next venture? Will you expand the business you have or go into a new trade? If you have made a success of your business no doubt you will want to expand if it has not been so successful you may wish to move on to fresh fields. Assuming you have made a success you will need to sit down with your business adviser and accountant and look at cash flow plans and discuss how you are going to fund your expansion plans.
Diversifying
Your next business venture may mean diversifying within the catering trade. But what to do? If you are currently working in outside catering and have mixed with other wedding and party service providers perhaps another part of this industry has appealed to you. By supplying other wedding services you could promote them through your website and at trade exhibitions without it costing too much money. You may have been attracted into making party favours, supplying wedding cakes or other wedding related ideas – all things that tie in with wedding catering. There again if party catering has been your speciality try expanding into corporate events or perhaps weddings.
Plans
Make sure that you spend time over your new business plans and take as much care with this venture as you did your first. Take advice from business agencies such as business link or if you are under twenty five then speak to the Princes Trust about your ideas. You can still apply for grants for your new venture in the same ways as you did for your first business. Older people over the age of fifty also have specialist agencies to advise them in business ventures. In fact there are more people over fifty starting new business ventures than any other age group. This may be due to people taking early retirement from their jobs, having redundancy thrust upon them or simply just wanting to make a change in their lives.
Retire
When deciding what to do next you may simply wish to take early retirement. By selling your business while it is a success it will reap a larger profit and give you the funds to enjoy your life while you are still young enough to do so. Take advice from an independent financial advisor to ensure that you have sufficient funds to enable you to retire from business and not have to venture into a new business in later life.
Step Back
You may just wish to step back from the day to day running of your business but not let go completely. Put one of your trusted members of staff in charge as manager and only step in if there is a problem or your advice is needed.
Teaching
After having made a success of your business venture you may wish to teach either catering or business advice. Another option is to work in an advisory capacity for a business agency helping those who wish to go into a business venture just as you did years ago.
You might also like...