Tips For Delegating Management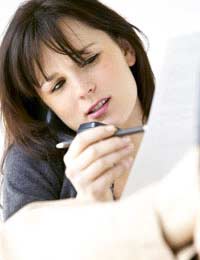 When you run your own catering business you cannot be in charge every hour of the day. You need to have staff that can step into your shoes and manage, if not all, part of the business for you. Consequently you should become accustomed to delegating effectively in order for your business to run smoothly.
Staff
AS you run your catering business you will become aware of reliable staff and those that are suitable to take on managerial tasks. Delegate duties to staff members so that they are gradually introduced to managing staff and the business rather than dropping them in at the deep end. This way they will grow in confidence as they learn the ropes of your business. Delegating effectively means that the staff you promote will feel happy with their new duties.
Training
When delegating effectively you will need to train the staff that you have earmarked for management duties. It is possible to train your staff in house yourself but to be honest you may not teach them the best and most modern methods of management. Although staff need to know the day to day running of the company and how you wish the company to be run it would be advisable to send the staff on courses about business management. Local colleges will specialise in both catering skills and business management. Sign your staff up for day release courses so that they are not away from the business too long and can combine their new found skills with the work being taught in the college.
Delegate
Delegate management duties slowly to see if your chosen staff are in fact capable of being offered a place in management. Delegating effectively does mean choosing and helping the staff in their transition from worker to management. Also be aware that they are now in charge of colleagues that only a few weeks previously they worked shoulder to shoulder with. This is a difficult time for all concerned and should be treated with care.
Support Your Staff
When delegating effectively you have to support your management team even if you are not one hundred percent happy with their decisions. Do not discuss any problems in front of the work force as this will diminish your management team's authority and lead to resentments.
Meetings
Get into the habit of holding weekly management meeting with your team whereby you can put them in the picture as to the state of the business and where you see it heading. They in turn will be able to give you a full report on the work you delegated to them and also have the opportunity to put forward their own suggestions for the betterment of the business.
Monthly Staff Meeting
Hold a monthly meeting for all staff where you can spell out any changes in the business and also get to know of any problems in the work force before it becomes a bigger problem that could cause staff to leave or become resentful. At these meetings look out for staff members that could possibly be future management material and perhaps consider delegating effectively to members of staff in this group as well thus lining up your next batch of management material.
You might also like...