Keep Small or Expand?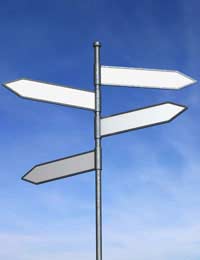 When running your catering business you will have some sort of idea of where you see yourself and your business in the future. Many people are happy to stay with a small business but for some there is the lure of expanding the business and to strive for world domination.
Small Business
For many people you will start your catering business as a small concern. You most likely have an outside catering concern where you travel to a venue and supply food for a party or wedding using staff on a casual basis. Your staff may be your husband, wife or family member. The day may come when you have several bookings on the same day do you refuse the second enquiry or try to cater for both customers. With careful planning and using reliable staff you may find it easy to double your work load and cover both events. This could give you a taste of running a larger business in the future and moving on from being the owner of a small business.
Restaurants And Cafes
For those who have started their small business with a cafe, restaurant or tea room, there may come a time when the premises are no longer large enough for their trade. It may be that you have taken on some outside catering work and need larger kitchen space or simply that your business is too popular for the size of the premises. Have you considered running a second business identical to the first, perhaps in a nearby town? You could put one of your more reliable staff in charge or perhaps your husband or wife could take control? On the other hand there may be ways to make the premises you have slightly larger. Tables on the street outside the business may help in warmer weather but not very useful when it is cold and wet. Could you build an extension or is there a stock room that could be knocked through to make the dining area larger? Perhaps even purchase or rent the shop next door and double the size of the business.
Pros And Cons
There are pros and cons to consider when expanding your business:
Staying with a small business means that you can run the company alone from home without the overheads of running premises and staff.
Extra business means a larger turnover and higher earnings. You would be able to retire early and enjoy your money.
You would have the responsibility of staff management and running a payroll
Growing larger could mean paying VAT, corporation tax and a higher rate of tax on your earnings.
A recession could affect a business that is too large and you may have to downsize and lay off loyal staff.
Advice
Whether you are ready to move on from your small business or perhaps just considering expanding it is advisable to take advice before making the wrong choice. Your accountant will be able to work with you to prepare cash flow spreadsheets and other data that will show if expanding your small business is viable. This information can be taken to your bank manager or financial advisor to see what financial options are available. Organisations such as Business Link or local small
business network
ing groups will put you in touch with people like yourself who have taken that step in expanding their businesses. These people can advise you on the pitfalls – if any – of such a step.
You might also like...