Coping When a Business Partner Leaves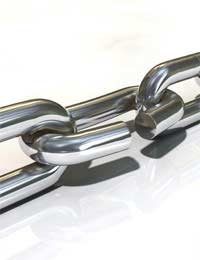 Having a business partner share the workload in business can save a lot of stress and worry. When that partner leaves for whatever reason you will have to decide whether to go it alone or find someone else to invest in your company.
Reason for Leaving
Why did your business partner leave your business? You do need to think of this problem as if it was because of your incapability to work with another person you could have the same problem occur when you find a new partner. It may have been through ill health or retirement that your business partner decided to leave in which case you must decide what to do next.
Finance
Will your ex partner still leave their investment in the business or do they wish you to buy them out? If they wish to be bought out can you afford to pay them off and still be able to keep the company afloat? Will you have to borrow against the business for this or will you have to find another partner? If they intend to leave their investment with you then you could employ more staff to cover the partner's duties.
Staff or Partner
If it is simply that you need a working partner and not just someone to invest you could hire a manager or supervisor to take on the ex partners duties. A bank loan could provide the shortfall in finances. It may be that you just want someone who can help shoulder the responsibility of running your business and be there to discuss future projects and concerns. Do you have a family member or friend who has the business experience to help you out at this time?
Business Advice
Your bank manager, accountant or an adviser from Business Link or other business advice centre could sit with you and go over your business plans to see if you need another partner or investor. If it is simply an investor that you are looking for these are the people who will know of someone wanting to make an investment in a business.
Duties
What duties did your ex partner carry out in the business? If it was a full time job for them then you need to make it clear to whoever joins you exactly what you expect from the new partnership as sometimes an investor wishes to be a sleeping partner when all you want is someone to share the workload.
Retirement or Sale
Have you considered retiring yourself? Perhaps with your business partner leaving it is time to sell the business and move on. Speak to business agents to see what sort of price you would expect to receive for the sale of your business and whether it is worth selling or just closing down.
Time of Change
Take this change in your business life to decide how you want to work in the future. Perhaps expand the business and go in new directions. If you decide not to take on a new business partner you will be free to develop ideas without having to discuss every detail with another person.
You might also like...