Seasonal Trends in Outside Catering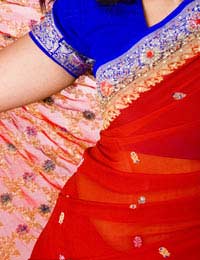 When you run an outside catering business you will have to be flexible with the type of catering services you offer as your clients will expect a different service from you depending on the time of year.
Be Flexible
When operating an outside catering business be prepared to be flexible. If you are only interested in catering for weddings you may find that you have time on your hands outside of the main wedding season. If a possible client comes to you with a request to cater for an unusual event do not dismiss it out of hand. Consider the facts and cost up the event before making a decision.
Spring
The months after Christmas can be a quiet time for someone working in outside catering. Perhaps take this time to consider new directions for your business and how you can expand. There are often wedding exhibitions in January and February where you can pick up work for the rest of the year.
Consider booking a stand to advertise your company. Valentine's Day in February is a time when parties and dances abound. Send out your company brochure and prices to halls and public houses in the area who may take up your catering services for their functions.
Summer
Summer can be a busy time for outside catering. Not only weddings fetes, garden parties, cricket matches and corporate events can make you a very busy caterer. However use the contacts you make during this time to book other events in the winter months and improve your cash flow throughout the year.
Autumn
This is the time to advertise your Christmas package to companies who will be organising Christmas dinners for clients and staff. Whether the event is held in a hall or is a lunchtime celebration for staff in the office. Design menus and party packages that will appeal to all types of companies from ten people to two hundred.
New Years Eve is another time when your services are in great demand. Granted you may see in the New Year whilst working but at least your catering company is in demand.
Christmas
Yes it's a busy time for you but keep track of everyone you work for, leave business cards in prominent places – this will pay dividends later on. Remember to book extra staff ahead of time as every caterer working during the Christmas season will need good staff. Remember also that stocks will get low with suppliers and be prepared in case the weather has an adverse effect on deliveries.
Holidays
When working in catering services, particularly outside catering, you may find that you are not able to take a holiday at the traditional times of the year. In one way this is good as it means your catering company is popular and you have a healthy turnover but it also means your family must accept that their holidays will be taken out of season when business isn't so manic.
If you have a business partner or a reliable manager you will be covered during this time but you must also accept that your clients expect to see you at their function and not an understudy.
You might also like...