Catering for Themed Events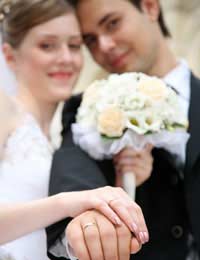 When planning your catering business consider covering themed events as part of your catering services. Offering a themed event service will give you a wider customer base to your event catering business and being slightly unusual will attract attention from people requiring a different type of party or event.
Parties
Catering for parties can be a big part of your catering services. Be prepared to work with your clients ideas however weird or off the wall they appear. As long as they are legal and do not break any laws or health and safety issues go with the client and charge accordingly.
When catering for outside events and in people's homes make sure that there are adequate catering facilities for your preparations.
Fancy Dress
When advertising your themed events link with fancy dress suppliers, balloon and decoration companies to enhance your business and give a 'one stop' service to your event catering business. If themed events becomes a big part of your catering services you may seriously consider having your own fancy dress and party hire division within your event catering business.
Children
There is a big market in catering for children's parties. Children want to have something different to their friends and their parents want their child's party to be bigger and better than the rest. Ensure that you are up to scratch on the latest cartoon and film characters, computer games and outdoor pursuits. When hiring clowns, jugglers etc to entertain and work with children make sure they are security cleared.
Weddings
More and more people marry abroad and then hold a celebration party upon their return to their home town. There is scope for themed parties based on the place where the happy couple were married. This type of party will enable family members to share the couple's day and link the two events. Catering services for this type of event should be able to source and present food from the country and decorate the venue to remind the couple of their wedding.
Corporate Events
Corporate events are becoming a big part of event catering. Companies want to promote their businesses and also their staff. You could find yourself catering for a themed ball or organising catering supplies for paint ball games. By being adaptable to your clients needs you will be asked to cater for future events.
The company's image is very important at any corporate event and so you should discuss any arrangements carefully with the representative of the company taking on board their requests and adding your own suggestions.
Book Launches
When catering for events such as book launches or film premiers ensure that you have seen the book or film so that you can arrange the catering event around the theme of the film or the contents of the book. Liaise with the person throwing the party in case they have special requests for exotic food or drink.
Expanding
When considering moving into the event catering business contact companies in your locality explaining your services. Attend corporate exhibitions and also wedding exhibitions where you will be able to promote the themed catering event part of your outside catering services.
You might also like...