Who to Notify About Your Business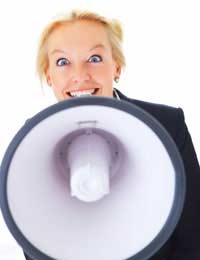 When starting a business is not possible just to set up a business and trade. There are certain people you have to notify legally plus those that will help you to get the best possible start in the business world. Promoting yourself is also an important aspect when starting a business.
Council
Check with your local council that you are able to trade in your chosen business and from the premises you have purchased. If you intend to work from home you have to be sure that your landlord or mortgage lender approves of you starting a business from your home and that you are not trading a dangerous substances that would hazardous to your locality.
Tax Office
Inform the Inland Revenue that you have formed a business and if this is your first time as a self employed person you must register your intentions as well. Arrange to pay your National Insurance payments by direct debit at the same time. If you feel that your will earning a small wage when first starting a business it is possible to defer payment of your national insurance contributions.
Business Directory
Try to get your business listed in at least one trade directory. You will find trade directories listed in your business magazines and other trade publications. In time as your business becomes known representatives of these types of companies will beat a path to your door requesting your presence in their publications.
Before parting with money ensure that these companies are worth trading with. Speak to colleagues in the trade and if still in doubt speak to your local trading standards agency that will be able to advise you as to whether they are a legal company.
Advertise
You need to let the world know that you are trading otherwise you will have very few customers. Inform companies that organise trade exhibitions, they will also have their own directory and you will soon find that by advertising in one such publication you will become known to other companies.
Local newspapers
Local newspapers are always interested in people starting a business and you may be able to get some free publicity especially if you infer that you will be purchasing advertising space in the future.
Corporate
If you intend to aim your business towards the corporate event market then join local organisations aimed at businesses in the area. The ideal place to find put about these groups is at your local library where they hold a register of groups and associations in the vicinity. Business Link is a national organisation that should also be able to point you in the right direction for support when starting a business and relevant contacts.
Networking is very important when first starting a business and will become a vital part of your business life. If you are not keen on this part of starting a business delegate the job to a member of staff or perhaps your partner. If your business does not become known you will not find enough work to trade.
You might also like...