Vehicles and Transport Needed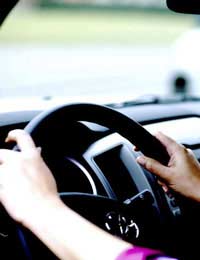 When venturing into the catering business you will need some form of transport. Depending on the service you provide you will have to consider what vehicles will be best suited to your business venture.
Family Car
Perhaps when you first start out you will be working from home on a small basis. The family car will be ideal to begin with while you build the business and gain a reasonable turnover. However you must consider whether this is really a professional way to start out.
If you turn up at a venue to deliver a wedding cake or a buffet for a party will it look good to have child seats and 'baby on board' signs? If you have to scramble about over back seats to retrieve items will it impress your clients? When budgeting for a new business seriously consider having a suitable commercial vehicle for the purpose. This can be used for the family as well as the business.
Choice of Vehicle
You must decide what the largest deliveries will be for your catering business. A small van is not an expensive item but will it be large enough? Perhaps a larger commercial vehicle would be more suitable. Remember that you may have to carry your own equipment as well as food and a small van would mean having to make two trips which is highly unsuitable as well as unprofessional.
The Driver
Silly question but can you drive? If not perhaps now is the time to learn. If this is not an option then a business partner who can drive would be sensible or staff whose job description includes delivery and collecting as a part of their employment.
You are reliant on the member of staff being available and what would happen if they were to go off sick when an important function was imminent?
Hiring
To begin with you could hire a vehicle when larger event occur, this was you would not have to expense of purchasing a vehicle and covering its running costs. The hire of a vehicle is tax deductable and you would be assured that road worthy commercial vehicles would be available when you needed them.
Strike a deal with you local commercial vehicle hirer if you have a lot of functions to cover. A regular customer should be able to obtain a discount.
Tax & Accounts
Whatever type of transport you decide to use for your business you can offset the running costs against your tax. If you hire or lease a commercial vehicle the whole hire fee is offset each year. However of you purchase a vehicle you have the facility to claim depreciation of the vehicle in your tax accounts.
An Accountant will know how to calculate these figures however it is not difficult to do and your tax office will advise on the procedure as well. Remember that if the vehicle is used for any form of personal transport even if it's just to pick the children up from school you must deduct a percentage of the running costs as personal expenditure.
Advertising
Business transport, particularly commercial vehicles can be a free way of advertising your business. By having the vehicles sign written your company will be promoted every time you venture onto the roads. At functions your vehicle will be promoting your business plus guarantee a parking space! Remember to keep it clean as well as a dirty vehicle will not bode well for your catering company.
You might also like...