Cheese Making and Dairy Products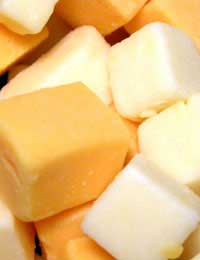 A slightly unusual way to run a catering business would be to make and supply cheese and other dairy products. By supplying these products either to the public direct, or to restaurants and caterers, you could fill a gap in the market for well made dairy products.
Premises
Like any catering business, a cheese making business or one selling dairy products has to be licensed with your local authority. The authority will check that your business complies with all health and safety regulations for a catering establishment and that the storing and production of dairy products, including cheese making equipment, is carried out correctly. It is possible for cheese making to be carried out as a home business, although the size of the cheese making equipment would have to be taken into consideration. Soft cheeses may be more easily made from a small kitchen.
Making Cheese
Cheese making is becoming a popular rural craft revived by farmers and small holders alike. Dairy farmers looking to diversify will often move to making cheese reviving long lost varieties of local cheeses. Some establishments offer visitors the chance to see cheese making in progress and to see how the cheese making equipment works. Afterwards they have the opportunity to taste the products and make their purchases.
Selling The Product
Apart from selling cheeses made from your establishment direct to visitors it is possible to sell at farmers Markets. These markets are springing up in most towns and are becoming very popular with people now wanting to buy locally produced foods and organic goods.Contact local restaurants and delicatessens and tell them of your cheese making business. As long as you can produce enough to sell to retailers and restaurateurs this could be a profitable way to sell your goods.
Dairy Products
Other dairy products that can be made alongside your cheese making are; yoghurts, fudge and clotted cream. Dairy farmers when they diversify often look into making these products. We can all recall delicious clotted cream teas when visiting Devon or Cornwall and this has always been a useful sideline for farms. Nowadays with competition becoming fierce the farmers are looking at other ways to use up the milk that is not sold for bottling. Even ice cream is being made at some of the more adventurous farms. It is these businesses you will have to compete with if you wish to start a catering company supplying dairy products or venture into making cheese.
Grants And Subsidies
Many rural agencies offer grants and subsidies for people starting small cottage industries. If you are reviving an old craft or working with old fashioned styled cheese making equipment you could try your local agencies for grants in setting up the business. Business Link is a national organisation that will advise on setting up a new business and will also offer advice about funding for cheese making equipment.
Courses
It is possible to attend a course to learn about cheese making and other dairy products. If there is not one in your area, approach a local farm and see if they will instruct you. Companies that make and sell cheese making equipment will also be able to train you and your staff in the correct way to use their equipment.
You might also like...