Making Food Deliveries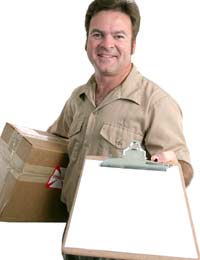 Food deliveries are an important part of a catering business. Whether you are collecting and receiving foodstuffs or delivering them to a customer you must take stringent precautions to ensure the food arrives at its destination in a fit state to eat and without being contaminated.
Home Food Deliveries
When preparing food for a mobile catering business from your home you have to follow the same health and hygiene rules that you would when working from a professional kitchen. Fresh and prepared food must be refrigerated separately and the premises must be scrupulously clean at all times. If you have family pets they cannot be allowed near the food preparation areas at any time.
Incoming Food Deliveries
When you receive foods into your kitchen you must first check that the delivery is correct. If any part of the order is, in your opinion, unfit for use or a container's seal has been broken refuse the delivery and send it back to the supplier.
Chilled and frozen foods must still be at a low temperature and immediately stored. Frozen products must have been delivered in a refrigerated vehicle and not just a chilled container. If food has defrosted it must under no circumstances be refrozen.
Cash and Carry
Like many food establishments mobile catering businesses will make use of cash and carry warehouses. If chilled or frozen food is purchased it must be carried back to the mobile catering base without the temperature being raised or food being defrosted.
Most cash and carry establishments will sell industrial thickness chiller bags and ice blocks can be exchanged on site for freshly frozen blocks. Ideally your business will have a refrigerated vehicle but if your mobile catering establishment only deals in small quantities of frozen and chilled goods a large cool box should be sufficient for food deliveries.
Mobile Catering Vehicles
Vehicles used for food deliveries must be kept scrupulously clean. Boxes, chiller bags and storage containers should also be kept to temperature and cleaned before use.When hiring a vehicle ensure that the hire company knows that the vehicle is to be used for the transportation of food so that there is no chance of cross contamination from hazardous or dangerous products.
Paperwork
Foodstuff has to have a traceable history whether it is bought and stored for months at a time or comes from local food deliveries or supermarkets. Keep a register of all foodstuffs purchased, where it comes from, the date and any product reference number. Cross reference this to the invoice or receipt.
When an item is used for a mobile catering function list the function and date against the food item so that a full food trail can be shown. This may seem rather tiresome but in the case of illness your company can be cleared by being able to show the source and destination of all your food stuffs
Cleanliness
Above all else when any foodstuff is being handled the person must have washed their hands before touching or opening a single packet. Staff should be trained in health and hygiene when they first join your mobile catering business and regularly updated so that no one has the chance to forget this important procedure.
Staff and the proprietor of the mobile catering business should take the required health and hygiene exam so that they have a certificate to show their employers and the owner of the mobile catering business can show clients that they run a tight ship.
You might also like...