Laws on Catering From Your Home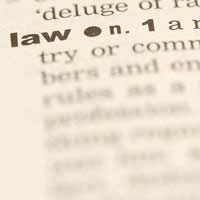 When starting your catering business there are certain rules that should be followed. Some are for people who have professional kitchens and others are aimed at people working in their homes.
Starting a Business
Anyone starting a business must notify the Inland Revenue that they are now working for themselves. Registration depends on whether you are self employed, in a partnership or have a limited company. You will also have to arrange to pay your national insurance which can be collected monthly from your bank account.
If you were unemployed before starting a business you will have to notify the Job Centre and arrange to cease collecting job seeker allowance and other benefits. Depending on your earnings in your new business you may be able to still claim working credits.
Professional Kitchen
In catering you will need a kitchen that is kept scrupulously clean and always ready for inspection by the environmental health department of your local council. Failure to do so could result in your being stopped from running your catering company until you have a kitchen fit for working in.
Insurance
Whether you work from a mobile catering vehicle, professional premises or are a caterer working from home you must have public liability insurance. This will cover you if anything should happen whilst you are catering for a function whether it food related or someone is injured. There are many types of policy but the minimum you should carry is for one million pounds. Policies are taken out yearly and cost less than two hundred pounds.
Planning Permission
You will need planning permission to work from home so check with the planning department of your local council. If your business does not necessitate moving walls or other major works you are likely not to have too many problems but to change a home into an industrial workplace may face some opposition.
Transport
If your catering business involves transportation you may have to gain planning permission in case the movement of large vehicles affects your neighbours. Large deliveries and noisy Lorries at odd hours of the day could cause neighbours to complain.
Legal Covenants
If you live in an older property you may find amongst the small print in your lease that there are legal covenants forbidding you to run certain businesses in your home. Beer houses and the keeping of animals such as pigs seem to be favourite forbidden trades in Victorian times. No doubt if the covenant if very antiquated with your solicitor may be able to apply to lift this from your deeds.
Local Laws and Agencies
It is worth spending time at your local council going through details of the catering business you wish to run from home. They are the people who will decide if you need to have special permission or register with any agencies.
Business guidance agencies can also have staff conversant in a caterer running their business from their home. It is better to check out these laws before starting business as your clients and staff will be disrupted and disappointed if you have to cease trading through a small legal detail that was overlooked.
You might also like...
A quote for public liability insurance for caterer working from home Homemade snacks supplying a church.
Take A bite
- 5-Jul-12 @ 12:44 PM