Guidelines When Selling Alcohol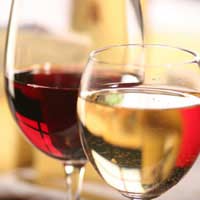 For any person intending to open a restaurant the sale of alcohol will play a big part in the turnover of the business. The sale of alcohol means that the restaurant owner will have to follow many guidelines and obey the law to the letter or lose their license.
License to Sell Alcohol
Any business must have a license to sell alcohol under the Licensing Act of 2003. Licenses applications used to be heard through the local magistrates court but are now applied for through the council. The application form asks for the details of the persons that own the restaurant business, plans of the building and details of opening hours. Copies of the application have to be sent to the licensing authority at the council offices as well as the county police and fire service.
The Law
The sale of alcohol in restaurants, bars and cafes falls under the Weight and Measures Act of 1985. This governs how spirits and beers are sold and standardises the sizes of the measures.
Beers and Ciders
All glasses and jugs have to bear a stamp that shows that they contain either a pint or half pint. Measurements then rise by the half pint with each container being marked and stamped accordingly. Some specialist pubs that sell draught beer have one third of a pint glasses, these too have to be stamped. If the beer or cider is mixed with lemonade to make shandy it no longer needs to have a stamp mark on the glass.
Whiskey, Rum, Vodka and Gin
These spirits have to be served in multiples of 25ml and 35ml measurements. The size sold must be clearly displayed for the customer to read either behind the bar or on the menu/price list. It is illegal for the bar or restaurant to mix the measurements. If measuring instruments such as optics are used they must be stamped. Other spirits such as brandy and cocktails do not come under these rules although it may be useful for accounting purposes to use measurements.
Wine
Wine sold by the glass can only be sold in units of 125ml and 175ml. Glasses used must either stamped or have a line showing the units. Carafes must hold either 250ml, 500ml or 1 litre and again must bear the stamp to show the volume.
Stamped Equipment
Stamped equipment can be obtained from catering and bar equipment suppliers. The stamp is in the form of a crown and has been verified for accuracy by either a local authority or weights and measures. The weights and measures is a department of the local council and can visit to check the spirit and wine measures of a restaurant at any time.
Breaking the Law
Failure to advise a customer of the size of drink being sold can result in a fine of up to £2,000. Failure to use the correct measurements can hold a fine of up to £5,000.
You might also like...