Catering Equipment Needed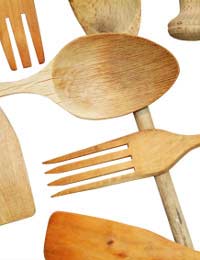 When setting up your catering business there will be catering equipment that you require in order to ensure your business runs as smoothly as possible.
Why Catering Equipment?
Any person running a catering service will find that normal household cooking equipment is not large or durable enough for mass catering. When you think that you could be catering for a wedding where one hundred people expect to sit down to a hot meal at the same time your equipment will have to hold quite a lot of food at one time.
Where To Buy Catering Equipment
There are specialist outlets for catering equipment for the catering trade. Many of these companies now have the facility for you to buy online which saves time in your busy life that would have been spent travelling, purchasing and carrying home your catering equipment.Major wholesalers of foodstuff quite often have a section in their warehouse where they sell catering equipment, catering disposables and kitchen clothing. This way you can pick up items when buying your usual supplies.
Cleaning
Another reason for using specialist catering equipment is that it can be cleaned with ease in dishwashing machines as there are no fancy knobs and trims that can become damaged or trap dirt. A household dishwasher would not always be large enough for this scale of catering equipment so if fitting out a catering kitchen you would have to look towards industrial sized cleaning equipment.
Food storage
Catering sized freezers, refrigerators and cool rooms will also be needed if your catering business caters to a large number of people. If you have a cafe or restaurant a food service area will have equipment to keep food warm before service as well. Fixtures and fittings such as shelves and bins will have to be strong as they hold large quantities of foodstuffs and catering equipment.
Outside Catering
For caterers who deliver food to outside events such as weddings and parties, they will need vehicles that are not only able to be scrubbed clean but may have facilities for cold or hot storage of food. When offering these types of food services you will have to ensure that you carry enough catering equipment with you to the venue as without it you will have problems with the food service.
Catering Disposables
When catering for parties and weddings it may be that you work with catering disposable items such as paper plates and napkins. Plastic cutlery is also popular with outside catering as all the equipment is simply swept into rubbish sacks at the end of the event and thrown away. It is also impossible to purchase larger sized foil containers to hold large amounts of food. These containers also come with lids that fit tightly to avoid spillage. Pretty table decorations, platters and covers in paper and foil can make a very presentable display with catering disposables without the problem of washing up afterwards.
Large quantities of catering disposable items can be purchased from wholesale catering warehouses or online from catering equipment suppliers.
You might also like...
i want to find out how many equipment is used to make foof for about 160 people at once, i need details such as for example, 3 ovens, 2 refridgerators etc. if you can help me any hoe i would be thankfull
andre
- 3-Sep-12 @ 4:58 PM
I want to start a catering service, I want to seek advice.
elms
- 10-May-11 @ 8:54 AM