Hiring Family to Help Your Business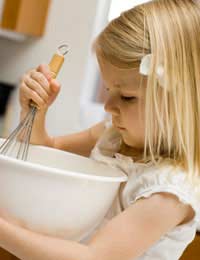 When you start a business every penny is needed there is no time for mistakes and start up costs can be high. One way to keep your overheads down is to use family as part of your labour force.
Help
Most people, when starting up their new businesses, will have the support of their families. Parents will be proud of their child's endeavours and if they can will provide financial aid plus a shoulder to cry on if things should not go to plan.
For the person starting a catering business hiring a family member will mean they will get more value for their money in support and encouragement than hiring a stranger. The bonus with employing a family member is that they may also give their help for free in return for seeing their relative succeed in their chosen career.
Skills
You may find that your parents and other relatives have skills suited to your catering business; they may even have been in catering themselves. With time on their hands your retired parents may be able to help with driving, waiting on tables, preparing food or in the accounts and paperwork area of your new venture.
Don't dismiss offers of help from family members as it beats hiring a stranger who you will have to spend time training in the ways of your business. Your family will have lived through your start up plans and will know how you hope your business will be in the future.
Children
Your children may still be in school but can help out in their spare time even if it is by keeping their rooms clean and walking the dogs thus giving you more time to devote top your new catering business. Remember though that there are laws concerning the hiring of children and just because you gave birth to your helpers it does not give you permission to flaunt employment laws.
Your business will also provide a future for your family and it may be that you will be able to pass on a successful business to your children when you retire. Not only will you be earning a good future for yourselves but will also be able to provide for children and grandchildren.
Payroll
Any person who is given money for working for your catering business will have to be shown in your accounts. Unless they are offering work on a freelance basis they will have to pay tax and national insurance. You will have to keep payroll details along with a contract of employment stating their hours, pay rate and working conditions.
A family member has no more rights than any other employee so make sure they do not arrive late, take time off when they feel like it or impose their family connections over fellow staff members.
Giving instructions
There is always a downside to employing friends and family members. It may be that the person is headstrong and wants to do things their way; they may question your instructions and undermine your authority in front of staff. They may not mean to do these things but as they grew up poking fun at you it may be hard for them to see you as a person of authority.
If you find yourself in this position have a word with them and explain your predicament and if things so not work out tell them firmly that it was nice of them to help out but it hasn't worked. Your family cannot under any circumstances, whether intentional or not, cause problems in your new business.
You should be able to wake each morning looking forward to your new venture not worrying about being called by a family nickname or have jokes played on them as they did when you where young.
Firing
It is always hard to dismiss someone from a job and even harder when it is a family member. This is one reason to consider when a family member applies for a job within your business. When firing an employee there should be no difference than dismissing a stranger, you must give official warnings before finally letting them go.
The problem with a family member is that it can cause ill feeling that will fester for years and cause rifts within the family group. So for the sake of family harmony accept advice and constructive criticism but think twice before putting any family member on the payroll.
You might also like...