About Our Site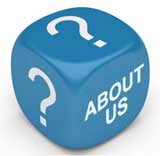 StartACateringBusiness was formed to offer a unique reference point on how to start up and run a catering business.
Running your own catering business can be an exciting time, meeting new clients setting up a base for the business and hiring staff all add to the exciting venture. But there can be many pitfalls along the way such as cash flow problems, finding the right kind of staff and marketing your new business.
This site gives you examples of how to go about attracting more business, how to promote your business without spending too much money and being your own public relations officer. Networking is another useful skill to learn and there are some excellent articles on how to go about this and find groups that you can join to promote yourself. It also advises on hiring family and borrowing money from your family – is this a good idea or not?
In time you will no doubt be thinking of expanding your business or moving into other areas of the catering trade, again this site has some of the answers and will give you ideas to consider as you add to your business empire. What about management staff? You will need these people as you cannot be everywhere at once can you? We show how to find good managers and how to reward staff with promotion from within the company.
Start a Catering Business is also an excellent site to read if you are thinking about starting your own catering business and need ideas on how to start in the catering trade.

Related Articles in the 'Site Information' Category...